Technology Development
Developers seeking to innovate new technologies can utilize tei Solutions' Technology Development service. Customers can pursue two programs: Custom Innovation and Open Innovation. Both programs provide the customer with the flexibility to develop technology while protecting IP.
Custom Innovation
Customers can request a custom R&D project that utilizes tei Solutions' Super Clean Room Facility and Engineers. Onsite office space can be provided if available.
Customers can pursue:
Novel Transistors
Novel Memory
MEMS/Bio-MEMS
Photovoltaics
Open Innovation (Spring 2011)
Customers can participate in one of tei Solutions' open R&D efforts. tei Solutions' engineers work on a variety of internal R&D projects throughout the year. Customers have the ability to join any individual project to obtain learnings and process know-how. The Open Innovation program is scheduled to begin in 2011.
---
Nano-Gap Electrode (example)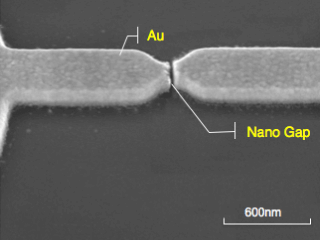 Au/Cr Electrode (gap size = 10nm)
X-SEM
Nano-Probe Measurement (example)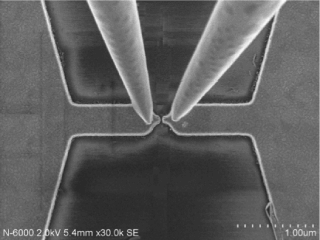 Micro Fluid (example)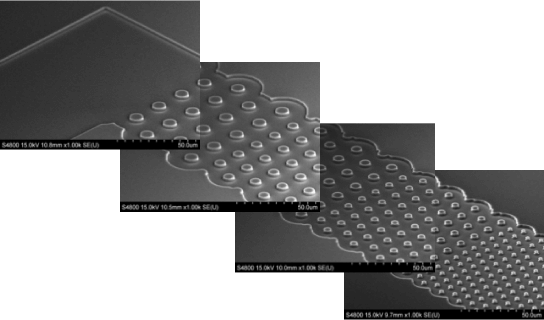 Si pillar (example)

X-SEM

TILT SEM
Si pillar
Pitch = 140nm
Diameter = φ70±5nm
Depth = 500nm
Standard Theme Innovation
tei Solutions selects theme of technology development for project. Customers take part in project and share information.